Synchronize Hitask with Google Calendar, iCalendar and Microsoft Outlook
Hitask offers complete synchronization with Google Calendar and Microsoft Outlook. Your events in Hitask will appear in Google Calendar or Outlook and your events from Google Calendar or Outlook will appear in Hitask. Any changes you make in Hitask will automatically be synchronized with Google Calendar or Outlook.
Create Tasks With Email
One of the time saving features users like about Hitask is the ability to send an email to your Hitask account to automatically create a new task.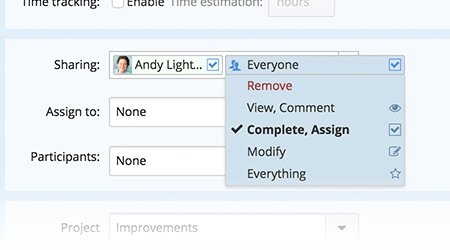 Integrate With Hundreds of Systems Using Zapier
With Hitask's integration with Zapier, you now have the ability to connect hundreds of other applications to your Hitask account, automating task creation and making your life easier.
With Zapier integration you now will be able to:
Automatically create a Hitask task by simply "starring" a message in Gmail
Automatically create a Hitask task by creating a new Google Task
Automatically create a Hitask task based on a specific search-result inside Gmail
Automatically create a Hitask task through Gmail labels
Automatically create a Hitask task when a new Bitbucket or GitHub issue is created
Automatically create a Hitask task when you receive a form submission on your website (Gravity Forms, Wufoo, etc.)
And much, much more!
Integrate Hitask into Your Infrastructure With Our Developer API
Hitask provides a public API to everyone. This API allows you to build a Hitask client app or integrate Hitask into your infrastructure. Our API allows you to perform all the operations you can perform in Hitask. Use our API to import and export your data and create custom reports.
View our API documentation.